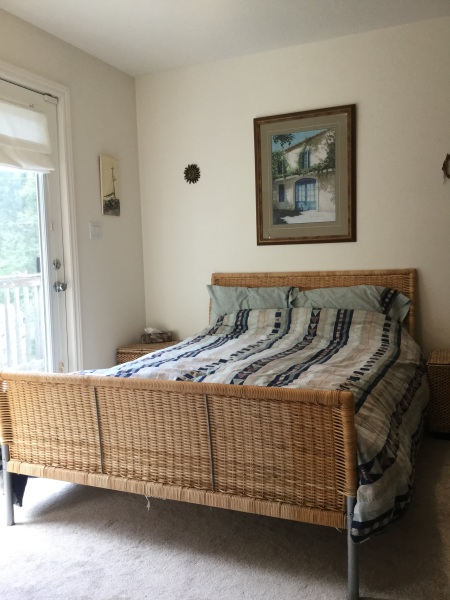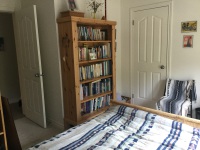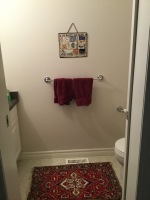 Private two piece bathroom
You have your own private 2 peice bathroom adjacent to the Ki Room.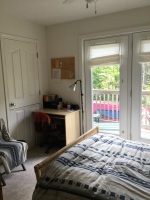 This is our smallest room but bright and cheery and full of a library of interesting books. Your own small desk, access to the  balcony overlooking the front gardens. This room has a double bed and access to its own 2 piece bathroom just outsde the door. 
​If you have friends or family in one of the other rooms you may share their shower with them.

B&B Rates are $75 - $125 depending on the season, number of occupants and length of stay

This area can be fully edited and gives you the opportunity to introduce yourself, your website or company, your products or services.